Tigercub prints
Dinosaur Nursery Prints
Our roarsome collection of delightful dinosaur prints are designed to bring a little prehistoric wonder to your little one's walls. Who could have guessed that dinosaurs could be so cute!
Dinosaur Nursery Prints
01. Unique Dino Prints
Bring the excitement of the prehistoric world into your little one's nursery or bedroom with our delightfully characterful dinosaur nursery wall-art.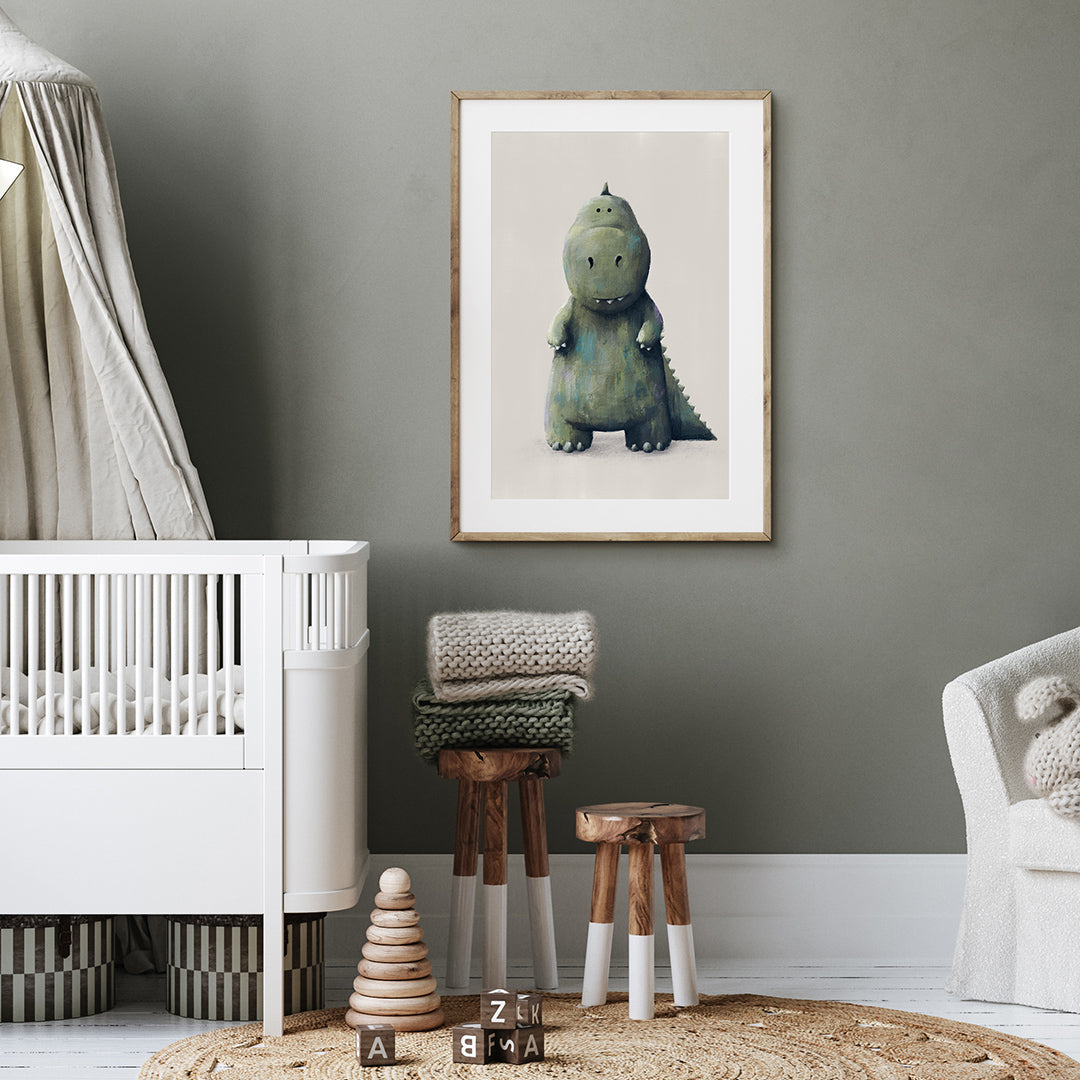 Dinosaur Nursery Prints
02. Neutral backgrounds for all nursery styles
No matter the colour or style, our dino prints are designed with neutral backgrounds to blend seamlessly into any nursery or children's bedroom decor.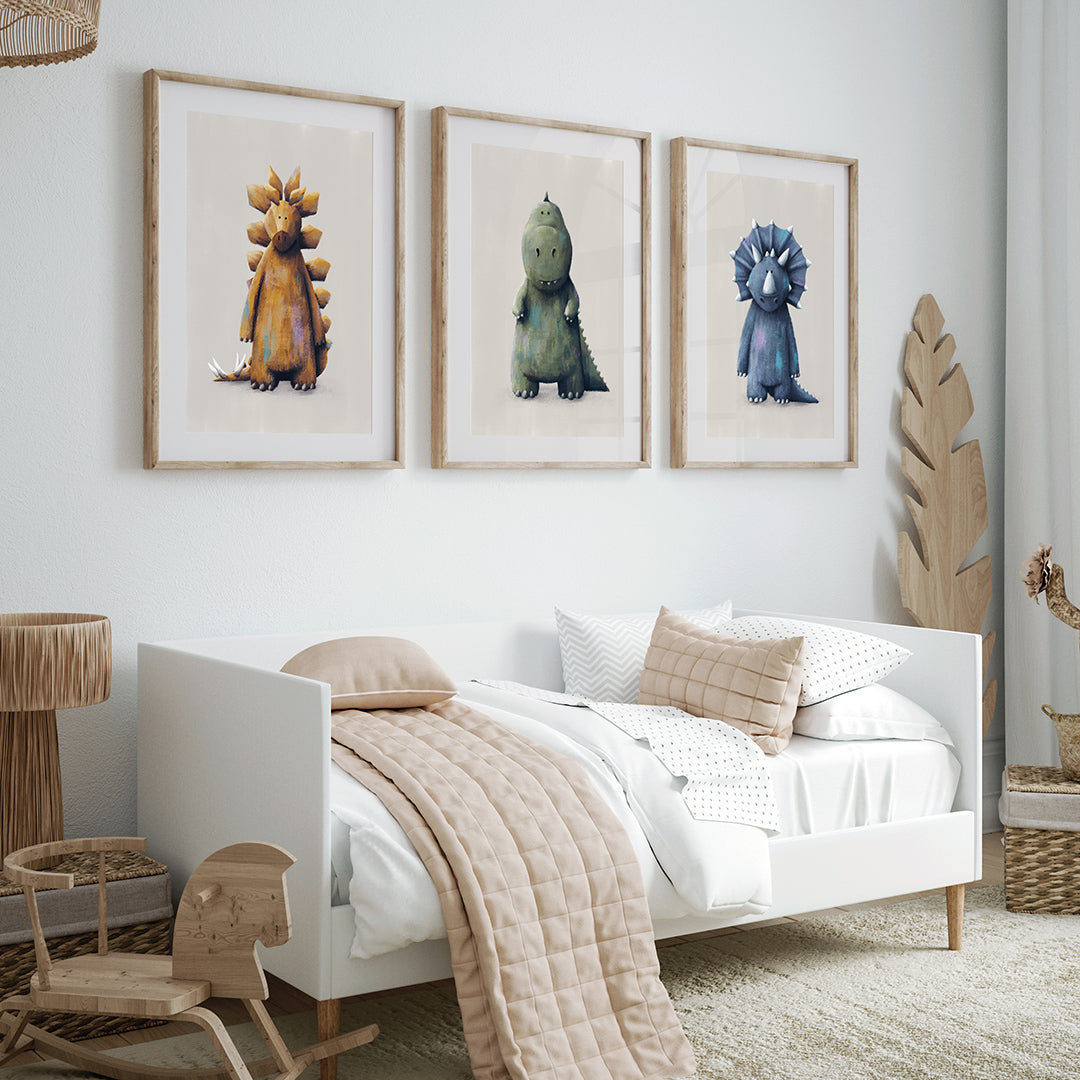 Dinosaur Nursery Prints
03. Quality Guaranteed
Our dino nursery prints are professionally printed on quality, heavyweight paper and carefully packaged to ensure your dinosaur prints arrive in perfect condition.
Tigercub Prints
Dinosaur nursery prints
Introducing our totally roarsome Dinosaur Prints Collection – a captivating and truly unique addition to our nursery prints range that's sure to delight both kids and parents alike. These beautifully illustrated prints are entirely unique and bristling with character making them the perfect choice for your child's nursery, bedroom or playroom walls. Our collection includes three beautifully illustrated prehistoric creatures: the mighty Triceratops print, the ferocious T-Rex print, and the majestic Stegosaurus print, each brought to life with vibrant colours and characterful details.

Our dino wall art collection is designed with neutral backgrounds that seamlessly compliment any room decor, creating a soothing and stylish environment for your little ones. For the ultimate impact, consider framing these prints as part of a dino gallery wall. For tips on how best to frame your dinosaur nursery prints we've created a handy framing guide over in our blog.

Designed for little adventurers and discerning parents, these unique prints will not disappoint. Our dinosaur posters are available individually in either A4 or A3 paper sizes to fit all nursery shapes and sizes and are available as a matching set. All Tigercub Prints products include free UK shipping as standard.